Reasons to Visit an Orthopedic Doctor
Orthopedic specialists can treat or even prevent injuries. People frequently visit orthopedic surgeons for broken bones, compression fractures, stress fractures, dislocations, muscle strains, and tendon tears or ruptures. If you are looking for an orthopedic doctor, visit Southern Sports Medicine Institute. Dr. Thomas Gautsch, MD provides top services to serve you. For more information, contact us or schedule an appointment online. We have convenient locations for you in Gallatin, TN and Nashville, TN.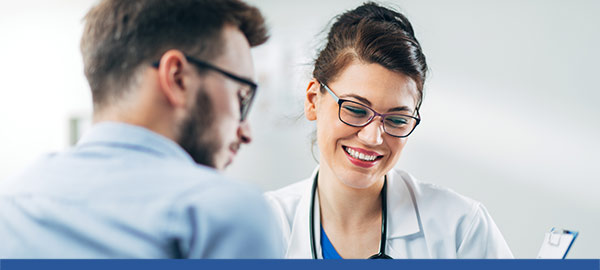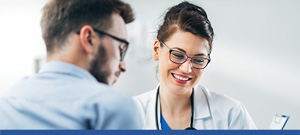 Table of Contents:
What is orthopedic pain?
What do orthopedic doctors diagnose?
What are considered orthopedic conditions?
What are the three types of orthopedic impairment?
What is orthopedic pain?
Orthopedic pain is a complex and often debilitating sensation that originates from the musculoskeletal system, which encompasses the bones, joints, muscles, ligaments, and tendons. Orthopedic pain manifests as discomfort, tenderness, or aching sensations, and its intensity can range from mild to excruciating.

For many, orthopedic pain presents as a deep, throbbing ache that worsens with movement, particularly during activities that engage the affected area. It can also show up as sharp, shooting pains, especially when nerves are involved. Patients often describe orthopedic pain as a persistent, nagging discomfort that can greatly impact their quality of life.

The sensation of orthopedic pain is highly subjective and can vary widely depending on the underlying condition. It might feel like a dull, persistent ache in arthritic joints, a sharp, stabbing pain due to a muscle strain, or a burning sensation in a pinched nerve. Regardless of the specific feeling, orthopedic pain is a clear signal that something within the musculoskeletal system requires medical evaluation.
What do orthopedic doctors diagnose?
Orthopedic doctors specialize in diagnosing and treating a wide spectrum of musculoskeletal conditions that affect the muscles, joints, bones, ligaments, and tendons. Among the numerous conditions they address are fractures. These range from simple breaks to complex fractures requiring surgery. Orthopedic doctors also diagnose and manage arthritis, which includes osteoarthritis, rheumatoid arthritis, and other forms that cause joint inflammation and degeneration.

Furthermore, orthopedic specialists assess and treat sports-related injuries like ligament sprains, muscle strains, and tendon injuries. They diagnose and manage conditions related to the spine, such as herniated discs, spinal stenosis, and scoliosis. Orthopedic doctors also evaluate and treat conditions involving the hips, knees, and shoulders.

Some of the most common conditions orthopedic physicians treat include carpal tunnel syndrome, rotator cuff injuries, and various other forms of trauma and overuse injuries. In summary, orthopedic doctors play a crucial role in diagnosing and treating diverse musculoskeletal issues to help patients regain function and mobility while alleviating pain and discomfort.
What are considered orthopedic conditions?
An orthopedic condition refers to any ailment or issue that affects the musculoskeletal system. These conditions can arise from various causes, including injuries, degenerative conditions, overuse, and other factors. What characterizes an orthopedic condition is its impact on mobility, comfort, and overall musculoskeletal health.

Arthritis, a prevalent orthopedic condition, involves the inflammation and deterioration of joints, leading to pain and restricted movement. Other conditions like tendinitis and bursitis affect the tendons and bursae, respectively, causing limited mobility and discomfort. Orthopedic conditions also include sports-related injuries such as fractures and sprains. Chronic conditions like scoliosis and herniated discs also fall under this category.

Whether acute or chronic, orthopedic conditions have the potential to significantly impact a person's quality of life. Therefore, they often necessitate evaluation and treatment by an orthopedic specialist. If you suspect you have an orthopedic condition, it's recommended to visit an orthopedic specialist near you.
What are the three types of orthopedic impairment?
Orthopedic impairments are generally categorized into three main types. These are:

Degenerative conditions: These conditions are often age-related and involve the gradual breakdown of musculoskeletal structures. Osteoarthritis is a prime example, where joint cartilage deteriorates over time, leading to pain and limited mobility. Degenerative conditions can also affect the spine, causing problems like degenerative disc disease.

Traumatic injuries: These injuries result from sudden physical trauma such as a car or sports accident. Fractures, dislocations, and ligament tears are common traumatic orthopedic injuries. They can cause severe pain, swelling, and functional limitations, and often require medical attention and sometimes surgical intervention.

Chronic conditions: Ongoing or recurring conditions that affect the musculoskeletal system include rheumatoid arthritis, which is an autoimmune disease that affects the joints, and scoliosis, which is an abnormal curvature of the spine. Chronic conditions often necessitate long-term management and may require a combination of medical, rehabilitative, and surgical approaches.

Each type of orthopedic impairment presents unique challenges and treatment considerations. Orthopedic specialists play an integral role in diagnosing, managing, and providing comprehensive interventions for patients with these impairments. The goal is to alleviate pain, improve function, and enhance overall musculoskeletal health. For more information, contact us or schedule an appointment online. We have convenient locations for you in Gallatin, TN and Nashville, TN. We serve patients from Gallatin TN, Nashville TN, Castalian Springs TN, LaGuardo TN, Cottontown TN, and Graball TN.