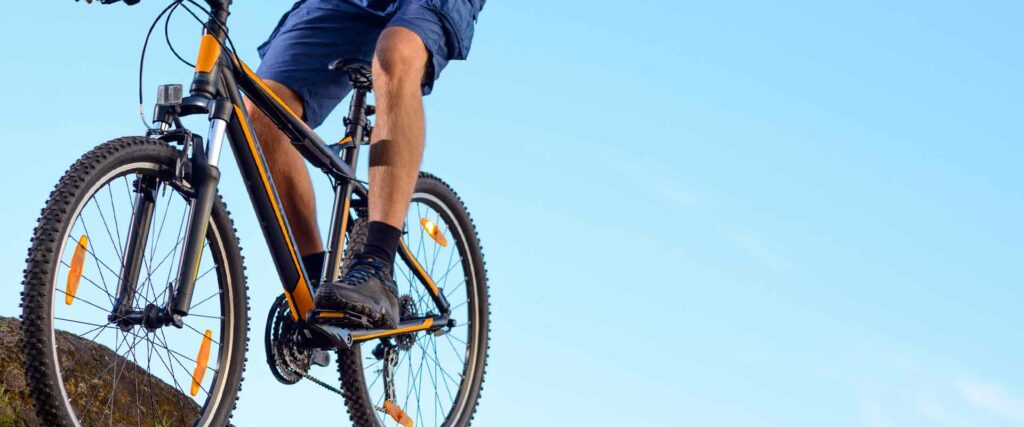 Ushering in a New Era in Knee Replacement! "The Southern Approach" We are the Pioneers in Quad Muscle Sparing, 3D Digital Workstation, Computer Assisted OUTPATIENT Knee Replacement … from the SIDE!
Experts in Minimally Invasive OUTPATIENT Shoulder & Knee Arthroscopic repairs …for Your Active Lifestyle
We will be closed on Thursday and Friday for Thanksgiving Day & Black Friday.
Welcome to Southern Sports Medicine Institute Located in Gallatin TN and Nashville TN
Dr. Thomas Gautsch and the team of medical professionals at Southern Sports Medicine Institute specialize in the treatment of current and former athletes seeking Computer assisted outpatient knee replacement, shoulder arthroscopic rotator cuff and labral/ligament repair, arthroscopic knee cartilage and ligament repair surgery and more. For more information, call us or schedule an appointment online today! We serve patients from Gallatin TN, Nashville TN, Portland TN, Hendersonville TN, Lafayette TN, Castalian Springs TN, Westmoreland TN, Hartsville TN, Cottontown TN, Old Hickory TN, Goodlettsville TN, Springfield TN, Red Boiling Springs TN, White House TN, Lebanon TN, Greenbrier TN, Bowling Green KY, Bethpage TN, Lavergne TN, Franklin TN, Hermitage TN and Mount Juliet TN.
Experience Excellence.
Custom Tailored to You.
Preferred Provider and Facility for Blue Cross, Anthem and most Commercial Insurance
We are focused on providing every patient the best orthopaedic care available. Beginning with a Tradition of Excellence at the Best Institutions: Medical Education at Top Ranked Johns Hopkins, Bioengineering at Top Ranked UCSD, Orthopaedic Surgery at Top Ranked UCLA, NIH Fellowship training, Fellowship in the American College of Surgeons, the American Academy of Orthopedic Surgeons, American College of Sports Medicine and Board Certifications in Orthopedic Surgery and Sports Medicine. Dr. Gautsch has designed multiple Orthopedic Instruments, Featured in Computer Assisted Knee surgery Teaching Programs, and is also a frequent consultant to the Orthopedic Industry and on Orthopedic Instrument/Computer Assisted Surgery Design teams.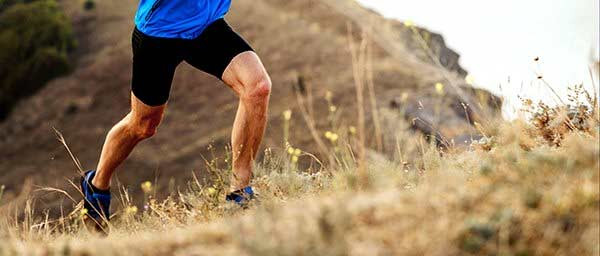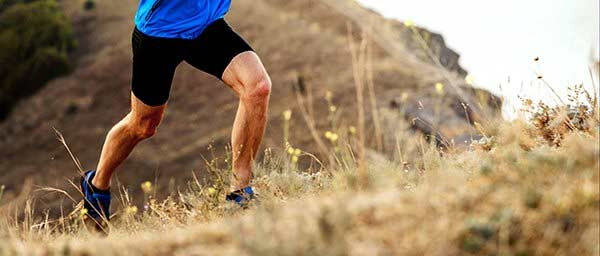 An Outpatient "Fast Track" Knee Replacement is no compromise. It is a true state-of-the-art knee replacement, designed in every way specifically for the otherwise healthy, active individual whose quality of life is being significantly limited by their knee problem. It's simply a much better way to have it done — from the side, not by cutting through the muscles/quad tendon as is traditional. Instead patients are up walking within a few hours of the surgery, and headed home, full weight bearing, the same afternoon. In 2014, Dr. Gautsch performed the first successful outpatient total knee replacement in Tennessee after years of working out the "Southern Approach" from-the-side technique, and then building an Outpatient Surgery Center where it could be performed. To date, Dr. Gautsch and his team have performed more Outpatient Knee Replacements at a Surgery Center than anyone in all of Middle Tennessee, and more Knee Replacements from the side than all others combined.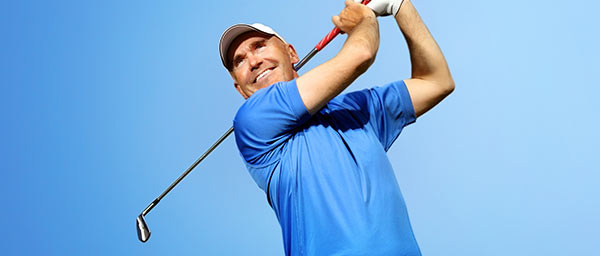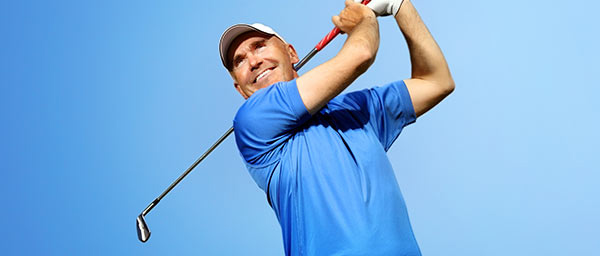 A version of the special arthroscopic "multi-pass" suture repair technique Dr. Gautsch developed several years ago, has been tested in the research lab, and proved to be stronger than other standard repair methods. This means faster, easier recovery than traditional shoulder repairs. Usually we need only a simple sling for the first few days (rather than the bulky pillow immobilizer for 6 weeks), and we've cut the average total therapy length almost in half. So, although shoulders still take longer than knees to fully recover, better technique plus stronger repair equals a faster rehab and return to function for most.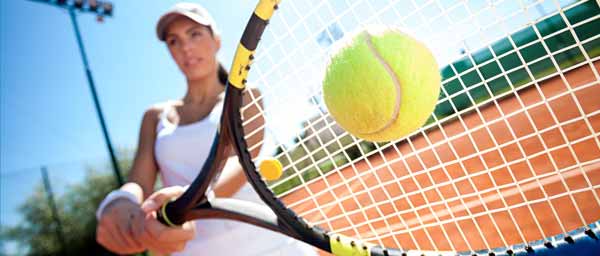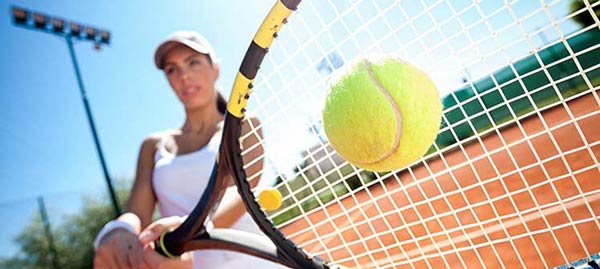 Bringing the experience of top training and 20+ years of success getting athletes back on the field, Dr. Gautsch and his team are widely sought by current and former athletes and non-athletes alike for a comprehensive program to treat their shoulder and knee injuries. We know that knee and shoulder injuries not only sideline athletes but can be difficult for anyone to live with, affecting even simple daily tasks. Whether you are suffering from new or old Shoulder or Knee problems, our expert team will tailor your care plan to your individual needs, to help get you "back in the game" at whatever level you desire. Performing procedures on the shoulder and knee all arthroscopically, through little pokes in the skin allows for faster and easier recovery for our patients, which is one of our top priorities. In addition, we can offer our highly skilled and most experienced Physical Therapists to guide you through your recovery and return to activity. This very specialized Surgeon and Therapist team working closely together under the same roof allows for the most personalized and controlled rehab of Knee ACL and Meniscus cartilage, Shoulder Ligament, SLAP tear and Labral repairs.
PATIENT REVIEWS AND FEEDBACK

Knee replacement surgery was one of the best decisions I ever made. I am literally able to walk again thanks to Dr. Gautsch and his staff.
Anna K

My experience with Dr. Gautsch is Nice facility. Doctor was very professional & courteous. Friendly staff
Jim Carr

I recommend Dr.Gautsh and his therapy program 100% he has replaced both my knees.
Cheryl W.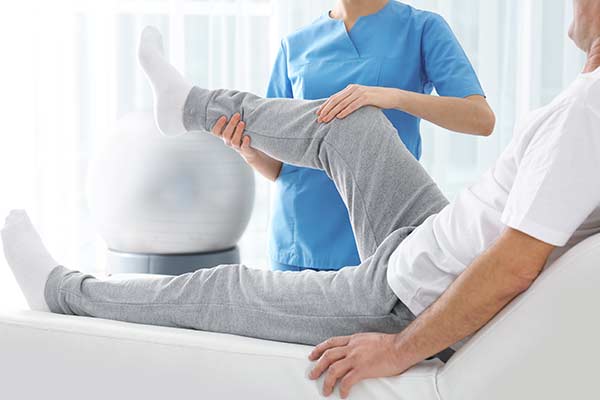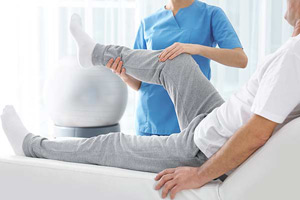 PHYSICIAN-SUPERVISED PT
Patients' full recovery and satisfaction is our top priority. That's why our well-rounded team of experienced therapists work closely with our surgeons to ensure continuity of care and superior service for our patients and their families.
Our physical therapy program helps patients maximize their independence and ability to return to work, sports, and daily activity as soon and as safely as possible after injury or surgery. We also tailor each patient's therapy to meet his or her specific needs, abilities, and goals. Our therapists educate patients as they guide them through therapy with proper technique, intensity, and safety.

Expert care of shoulder and knee problems
Outpatient Knee and Shoulder replacement, using a computer-assisted, minimally-invasive, muscle sparing technique
Shoulder arthroscopic Rotator Cuff and Labral/Ligament Repairs
Minimally-Invasive and Arthroscopic Joint Surgery
Knee Arthroscopic ACL, Meniscus Cartilage, and Other Knee Ligament Repairs and Reconstructions
Expert On-Site Physical Therapy Programs – physician-directed and supervised – in both Gallatin and Portland
Don't wait. Take the first step toward a more active you today.

SOUTHERN SPORTS MEDICINE INSTITUTE
CHECK OUR LOCATIONS