Arthroscopic Shoulder Surgery Q&A
Arthroscopic Shoulder is a minimally invasive procedure used to diagnose and treat shoulder disorders including impingement and rotator cuff injuries. The treatment typically gets done in less than an hour. If you have injured your shoulder or have pain that is not responding to other treatments, you may need arthroscopic shoulder surgery (Labral Ligament Repair Surgery and Shoulder Rotator Cuff Repair). Consult Dr. Thomas Gautsch MD to determine if you can be treated with arthroscopic surgery. For more information,

contact us

or

schedule an appointment

online. We have

convenient locations

for you in Gallatin, TN and Nashville, TN.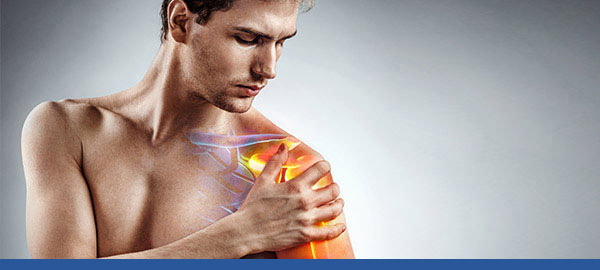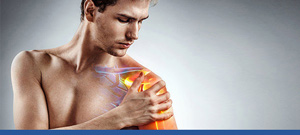 Table of Contents:
What is Arthroscopic Shoulder Surgery?
How long does Arthroscopic Shoulder Surgery take?
How long does it take to recover from Arthroscopic Shoulder Surgery?
What Should I Expect after Arthroscopic Shoulder Surgery?
What is Arthroscopic Shoulder Surgery?
Arthroscopic shoulder surgery is used to examine or repair the tissues inside or around the shoulder joint and is done using a tiny camera, called an arthroscope, inserted through a small incision made by the surgeon. The camera is connected to a video monitor in the operating room which enables the surgeon to inspect the tissues, cartilage, bones, tendons, and ligaments in the shoulder joint and to repair any damaged tissue.
How long does Arthroscopic Shoulder Surgery take?
On average arthroscopic shoulder surgery takes around 1 hour to complete, but depending on the severity of the shoulder injury it could take longer. This does not include the pre-operative preparation or the post-operative recovery time; with those two things taken into consideration the entire surgery can take a lot longer as patients spend around 1 to 2 hours in the recovery room. Patients who undergo arthroscopic shoulder surgery are always made comfortable enough to be discharged home, and pain medications will be prescribed as required.
How long does it take to recover from Arthroscopic Shoulder Surgery?
Whilst each person's recovery period following arthroscopic shoulder surgery may look somewhat different, depending on their surgeon's aftercare policies, most patients will follow similar recovery plans. On average patients see a recovery time of around four to six months post-surgery. It may take longer to return to heavy lifting, so talk to your physical therapist and doctor about what you can and can't return to.

The main focus is to start healing after surgery and our care team will prepare the patient to return home for a recovery period. Some things that are highly recommended to do once at home is to intermittently place ice packs on the treated shoulder to help not only alleviate some of the pain but to also reduce the swelling. To prevent getting the incision area wet, place a thin towel between the treated shoulder and the ice pack. Medications may be prescribed for you to help with pain management always follow the instructions carefully. Finally, sleep is a vital part of your recovery process. It may be a challenge immediately after surgery to find a comfortable sleeping position – sleeping in a reclining chair is always a great option, or you can prop yourself up in bed with several pillows.

Your arm will be immobilized for several weeks following surgery. You will be able to resume some activities, such as walking, a few days following surgery, but you can only do these with one arm. You may also be recommended to see a physical therapist to help with your recovery and to regain motion and strength in the shoulder.
What Should I Expect after Arthroscopic Shoulder Surgery?
Many patients feel tired for several days following arthroscopic shoulder surgery, the shoulder is swollen and the skin is a different color around the incisions. However, the pain is easily manageable and does reduce after a while and patients are able to get back to a normal routine with one arm until their sling is removed.

If you have an injury, or have ongoing shoulder pain, and think you need arthroscopic shoulder surgery contact us today! We serve patients from Gallatin TN, Nashville TN, Cottontown TN, Castalian Springs TN, LaGuardo TN, and Graball TN.