Tendon Repair Treatment Specialist Near Me in Gallatin, TN, and Nashville, TN
To treat a torn and damaged tendon, a surgeon makes one or more tiny incisions over the torn tendon during tendon repair surgery. The tendon's ruptured or damaged ends are stitched together. Any harm to the surrounding tissue's blood vessels or nerves is examined. To allow the tendon to recover, the joint may also need to be stabilized using a cast or splint. Dr. Thomas Gautsch MD offers tendon repair treatment to get back to a more pleasant and successful life. Certain areas of the body are mostly affected by tendon injuries including shoulder, elbow, knees, and ankles. For more information, contact us or schedule an appointment online. We have convenient locations in Gallatin, TN, and Nashville, TN.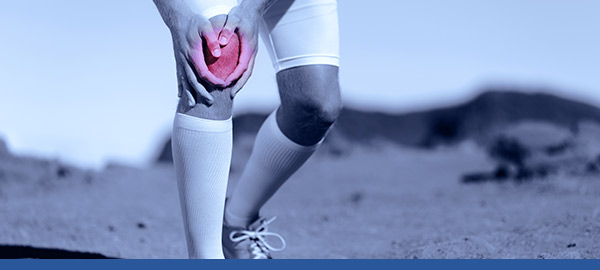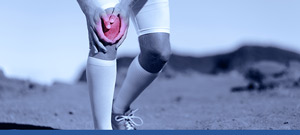 Table of Contents:
What are tendons?
Can tendon damage be repaired?
What Causes Tendon and Ligament Tears?
How long does tendon damage take to heal?
What are tendons?


A tendon is a rope-like piece of flexible connective tissue. Tendons create a link between your bones and muscles and allow you to move your limbs. Tendons absorb the impact of your movements and shield the muscles from harm.

Your body is covered in tendons. They join your shoulder, elbow, wrist, knee, heel, and other bones to your muscles. The largest tendon in your body is the Achilles tendon, located in your heel. It joins the heel bone and the calf muscle.

Tendons vary in size and shape depending on the muscle they are connected to. tendon damage.

Strong, powerful movements are made possible by the wide and short tendons. To allow for sensitive movements, muscles are attached to long, thin tendons.

Can tendon damage be repaired?


Yes, tendon damage is repairable with the proper treatment. Tendons are strong, fibrous tissues that attach muscles to bones and are susceptible to injury, aging, and misuse. The best route of treatment will depend on the degree of the tendon damage. RICE (rest, ice, compression, and elevation) and physical therapy, which works to strengthen the tendon and surrounding muscles, are often used to treat mild tendon damage. Both of these strategies lessen discomfort and inflammation while fostering healing.

Surgery may be necessary to treat more severe tendon injuries. Fortunately, modern tendon repair surgeries are minimally invasive, which means less scarring and a quicker recovery period as compared to older techniques. In addition, a procedure called "tenodesis" can be used in certain cases to reattach the tendon to the bone or another tendon. Furthermore, stem cells and platelet-rich plasma (PRP) injections have shown significant promise in accelerating the body's natural healing processes and encouraging tendon recovery.

What Causes Tendon and Ligament Tears?

There are several common causes for ligament and tendon tears, such as:

Trauma or injury – A quick turn or a blow to the body can cause the tendon or ligament to be overextended, resulting in a tear.

Overuse or recurrent strain – Over time, overuse of a certain joint or limb can result in little tears in the tendon or ligament tissue. This is frequently observed in athletes that continually perform the same motion, such as runners, golfers, and tennis players.

Certain medications – Medications such as steroids and antibiotics can weaken connective tissue and increase the risk of tears and injury.

Poor conditioning – Inadequate conditioning or poor biomechanics can cause tendons or ligaments to experience excessive stress, leading to injury.

Age-related degeneration – As people age, the connective tissues become less elastic and more prone to tears.

Certain conditions – Diabetes and arthritis are two examples of medical conditions that weaken connective tissues and raise the risk of tears.

How long does tendon damage take to heal?

The length of time it takes for a tendon injury to fully heal varies depending on the extent of the damage and where the tendon is located. Tendons have a restricted blood supply and are commonly stressed and strained, which contributes to their reputation for taking a while to mend. However, tendon injuries can make a full recovery rather quickly with the proper care and treatment.

Mild tendon damage, such as a strain or sprain, usually heals within a few weeks.

Mild tendon injuries are treated with RICE (rest, ice, compression, elevation) and physical therapy. In contrast, a partial or total tear in a tendon can take several months to a year to fully heal and may require surgery or other treatments to speed up the process.

Nonsteroidal anti-inflammatory medicines (NSAIDs), physical therapy, and regenerative therapies like platelet-rich plasma (PRP) or stem cell injections may be advised by your practitioner as strategies to speed up the tendon healing process.

Age, general health, fitness level, and ability to follow the rehabilitation steps recommended by a healthcare professional are all factors that affect how quickly a tendon injury heals. If you think you have a tendon injury, it's crucial to consult a doctor right away since timely care can lessen the risk of further damage and increase your chances of a full recovery.

For more information, contact us or schedule an appointment online. We have convenient locations for you in Gallatin, TN, and Nashville, TN. We serve patients from Gallatin TN, Nashville TN, Castalian Springs TN, LaGuardo TN, Cottontown TN, Graball TN, and surrounding areas.