Sports Medicine in Nashville, TN
Pain associated with exercise and sports is treated and prevented with the help of sports medicine. Southern Sports Medicine Institute offers sports medicine to treat musculoskeletal pain and injuries. To Learn more about, contact us or schedule an appointment online. We are Located at 28 White Bridge Rd Suite 207, Nashville, TN 37205.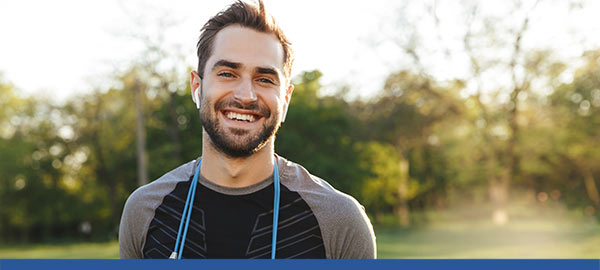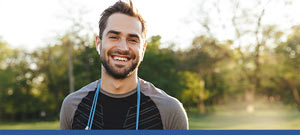 Table of Contents:
What are the main goals of sports medicine?
What are the benefits of sports medicine?
Who is a sports medicine doctor?
How are sports medicine doctors different from orthopedic surgeons?
Sports medicine is a branch of healthcare devoted to helping people of all ages and skill levels with any physical problems related to their athletic activities. This could include a variety of services such as injury prevention, diagnosis and treatment, physical therapy and nutrition. Sports medicine also places an emphasis on the use of exercise and physical activity as a means of preventing or treating various medical conditions. Many sports medicine professionals work in coordination with athletes, coaches, and other medical professionals to create individualized care plans that maximize an individual's athletic performance while minimizing the risk of injury.
What are the main goals of sports medicine?

Sports medicine is a multi-faceted and multidisciplinary branch of medicine that encompasses many goals and objectives. The main goal of sports medicine is to improve the overall quality of life of the athlete/patient and allow them to live a pain-free life with full range of motion and mobility. This can be achieved in many ways, including:

– Diagnosing and treating musculoskeletal disorders
– Ordering diagnostic imaging procedures and analyzing results
– Performing physical examinations and recording medical histories
– Examining injured athletes
– Developing treatment plans
– Supervising the rehabilitation of injured athletes
– Prescribing medication for the treatment of injuries
– Coordinating care with other personnel
– Performing procedures, such as injections and ultrasound
– Educating athletes and coaches about nutrition, injury prevention, and exercise
What are the benefits of sports medicine?

Sports medicine helps countless millions of people every year, allowing them to live a healthy and active life. The benefits that this field of medicine provide are near-endless, including:

– Specialized Care
– Enhanced Injury and Reinjury Prevention
– Alternatives to Traditional Treatment
– Enhance Sporting Performance
– New and Innovative Treatment Options
– Sports Injury Prevention
Who is a sports medicine doctor?

A sports medicine doctor is a medical professional concerned with the diagnosis, treatment and prevention of injuries related to physical activity. These physicians combine aspects of orthopedics, sports medicine, physical therapy, and other medical specialties to provide a holistic approach to the care of athletes and other physically active people. Sports medicine doctors help athletes and active individuals of all ages to reach their peak performance while minimizing the risk of injury. They may have a specialization, such as nutrition and mental health counseling, that can be beneficial to athletes and active people alike.

From professional athletes to weekend warriors, sports medicine doctors treat a variety of conditions, including sprains and strains, knee pain, shoulder pain, and more. They are also experts in helping individuals return to physical activity following an injury or surgery. Sports medicine doctors can provide detailed exercise plans to help individuals reach their fitness goals safely, and they can also provide advice on nutrition and lifestyle changes that may lead to better health outcomes.
How are sports medicine doctors different from orthopedic surgeons?

Sports medicine doctors share a lot of similarities with orthopedic surgeons, but the two professions vary greatly. Sports medicine doctors specialize in the diagnosis and treatment of musculoskeletal injuries, such as ligament sprains, tendon strains, and pulled muscles, whereas orthopedic surgeons  focus on diagnosing and treating disorders of the bones such as fractures or arthritis. Sports medicine doctors are trained to provide non-surgical treatment of sports-related injuries, while orthopedic surgeons put a larger emphasis on surgical procedures to restore form and function.

If you are looking for a trusted sports medicine doctor, come to Southern Sports Medicine Institute in Nashville, TN! Call us today to book an appointment with our sports medicine doctor, or visit our clinic conveniently located at 28 White Bridge Pike, Suite 207, Nashville, TN 37205. We look forward to serving you! We serve patients from Nashville TN, Midtown TN, Madison TN, Donelson TN, Oak Hill TN, and Brentwood TN.