Sports Medicine in Gallatin, TN
If you are an athlete looking for continued care with pre-existing injuries or looking for a provider to help you with preventative measures to help you maintain your top performance, Dr. Thomas Gautsch MD and his team at Southern Sports Medicine Institute specialize in knee replacement, shoulder arthroscopic rotator cuff, and labral/ligament repair and so much more.

Contact

or schedule an appointment online today at their convenient locations.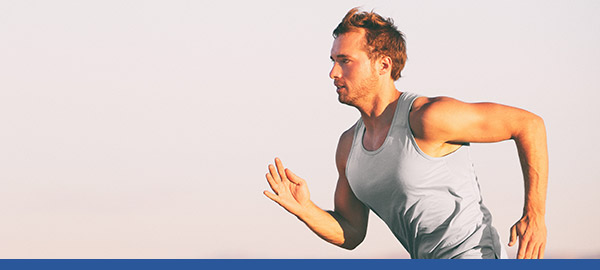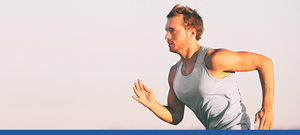 Table of Contents:
What are the main goals of sports medicine?
What are the benefits of sports medicine?
Who is a sports medicine doctor?
How are they different from orthopedic surgeons?
What are the main goals of sports medicine?
When it comes to sports medicine the goal is to maintain and sustain and at times regain peak physical fitness. The main purpose is to support, educate, compete, reactive, therapeutic, and rehabilitate. Physical health is imperative to lead a healthy quality of life and having a strong relationship between physical and mental health can help sustain and maintain a physically active lifestyle. Sports medicine mainly focuses on the prevention of diseases possibly caused by a sedentary lifestyle, creating an idea of healthy lifestyles away from drugs and alcohol use, it also involves pre-participation screening before exercise and competition. Sports medicine covers an array of different areas including internal medicine, physiology, cardiology, orthopedics, and rehabilitation medicine.
What are the benefits of sports medicine?
Sports medicine promotes speedy recovery time and prevents injuries utilizing the below care Measures.

Exclusive care means you have doctors that are specifically trained and more attuned to deal with sports injuries, offering a higher quality of care with different treatment options.

New and innovative care with athletes being very in tune with their bodies they will do Whatever they need to recover, this could include platelet-rich plasma or stem cell therapy. Preventative care and maintenance can help identify weaknesses in the body and sports medicine identifies these areas and helps with the improvement in those areas.

Heightened Performance this area helps look for ways athletes can improve themselves and can help strengthen their abilities naturally.
Who is a sports medicine doctor?
A sports medicine doctor can diagnose and treat conditions of the musculoskeletal system. Order lab tests or diagnostic imaging and analyze the results, they can perform physical examinations and record the athletics history, and analyze and discuss treatment options for recovery. Oversee recovery of injuries and prescribe medications to athletes. Communicate with coaches, trainers, and orthopedic surgeons regarding hydration, nutrition, and exercise regimens and help with injury prevention.

Common injuries that are looked after by a sports medicine doctor are:

– Ankle sprains
– Fractures
– Knee and shoulder injuries
– Tendon, ligament, and muscle injuries
– Exercised induced asthma
– Heat illness
– Concussion, and other head injuries
– Cartilage injuries

The goal of a sports medicine doctor is to help athletes maximize long-term performance and minimize the time away from their sport with non-operative treatments.
How are they different from orthopedic surgeons?
Although sports medicine doctors understand orthopedics, they are geared toward individual physical performance by utilizing exercise and dietary programs and specialize in their treatments in a non-surgical way. They tend to only focus on the prevention, diagnosis, and treatment of injuries and are commonly referred to as a study of exercise to promote health.

Sports medicine doctors are for everyone, not just athletics as they use techniques such as stretching and exercise. Orthopedic surgeons focus on diagnosing and treating bone disorders such as arthritis and fractures. They also specialize in performing surgeries that cannot heal without it and cover everything in the musculoskeletal system, bones, ligaments, joints, cartilage, and any connective tissue. They deal with a relatively small area of the body. They both treat injured athletes with physical therapy and medications they are two different types of doctors. Sports medicine doctors generally have more knowledge and training whereas orthopedic surgeons concentrate more on musculoskeletal injuries. It is important to know which type of doctor you need as there always isn't a clear distinction. We serve patients from Gallatin TN, Portland TN, Bethpage TN, and Lavergne TN.