Shoulder Repair Surgery Questions and Answers
Shoulder repair surgery includes a wide range of surgical treatments targeted at treating shoulder injuries or diseases. Shoulder repair procedures are performed to relieve pain, improve shoulder function, and restore mobility for people who have had shoulder injuries or persistent difficulties. At Southern Sports Medicine Institute, Dr. Thomas Gautsch MD and his team are dedicated to providing you with all your shoulder repair surgery needs. For more information,

contact us

or

schedule an appointment

online. We have 

convenient locations

 for you in Gallatin, TN and Nashville, TN.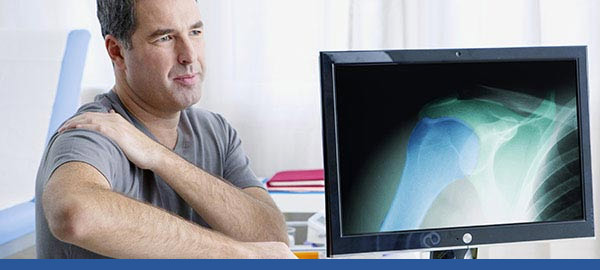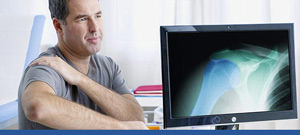 Table of Contents:
What is the most common shoulder surgery?
How long does it take for shoulder surgery to heal?
What Happens if You Don't Fix a Torn Rotator Cuff?
Is Shoulder Surgery a Major Surgery?
Shoulders are complex joints that provide a wide range of different motions. They allow us to reach over our head, stretch our arms to the side, and hold our hands in front of us. Due to this broad range of mobility, any one of the soft tissues in the shoulder can sustain injury. This can happen due to a single traumatic incident or over time from wear and tear. In many cases, shoulder injuries are mild and heal on their own. However, in severe cases, surgical repair may be required to make a complete recovery and restore full range of motion.
What is the most common shoulder surgery?
There are several common types of shoulder surgeries, including:

–Debridement: A minimally invasive procedure, debridement uses a few very small incisions to remove irritated or inflamed tissue, scar tissue, bone spurs and any debris inside the joint that may be causing pain, poor mobility or limited range of motion.
–Labral Tear Surgery: The labrum is a soft tissue surrounding the shoulder joint that acts as a cushion. It protects the ball and socket of the shoulder joint, and can become injured when repetitive motions or a severe shoulder dislocation takes place. Labral tear surgery can repair many of these types of injuries in a procedure that usually takes less than an hour.
–Rotator Cuff Repair: Rotator cuffs can tear due to a single traumatic injury or from repetitive motions and are commonly seen in athletes. Repairing rotator cuff tears is a commonly performed surgical procedure that can help restore range of motion.
–Shoulder Replacement: Shoulder replacement surgeries are performed when the shoulder has sustained significant damage and cannot be repaired through less invasive treatments. There are three main types of shoulder replacement surgeries, including: hemiarthroplasty; total shoulder arthroplasty; and reverse total shoulder replacement.
How long does it take for shoulder surgery to heal?
The time it takes for shoulder surgery to heal varies from patient to patient and depends on several factors, including: the extent of the damage; the patient's age and metabolism; and the surgical procedure performed. Even for minimally invasive procedures, there is usually an extensive recovery period following shoulder surgery that can last for up to six months.
What Happens if You Don't Fix a Torn Rotator Cuff?
Because the rotator cuff is such a highly used group of muscles, it can be hard for it to heal on its own without medical intervention. Torn muscles, ligaments, and tendons need significant rest to start the healing process, and due to the rotator cuff's normal day-to-day activity, in most cases, it does not receive enough rest in order to recover naturally. It is possible to regain some mobility in the affected arm and shoulder even if a rotator cuff might not heal on its own. Avoiding strenuous activity can allow the injury to partially heal, but if it is left untreated, a full recovery may not be achieved.
Is Shoulder Surgery a Major Surgery?
There are several different types of shoulder surgeries, and some are more invasive than others. Shoulder replacement surgery is considered a major surgery with several months of recovery, whereas arthroscopy is less invasive and comes with a shorter recovery period. Just like any procedure, the extent of surgery is unique to each patient, as well as the length of the recovery period. Our kind and compassionate professionals are experienced in treating shoulder injuries with a wide range of surgical procedures and can help you make a full recovery. Call us today to book an appointment for shoulder repair surgery, or visit one of our two locations: we have one clinic in Gallatin, TN, and one in Nashville, TN. We look forward to serving you! We serve patients from Gallatin TN, Nashville TN, Cottontown TN, LaGuardo TN, Castalian Springs TN, and Graball TN.