Shoulder Orthopedic Surgeon in Nashville and Gallatin TN
If you have shoulder pain, weakness, or an injury, you should consult an orthopedic shoulder surgeon. Visit Southern Sports today to consult Dr. Thomas Gautsch MD and the team of medical specialists, they can help you recover from your shoulder medical issues. Contact us today or schedule your appointment online. Our professionals can help you.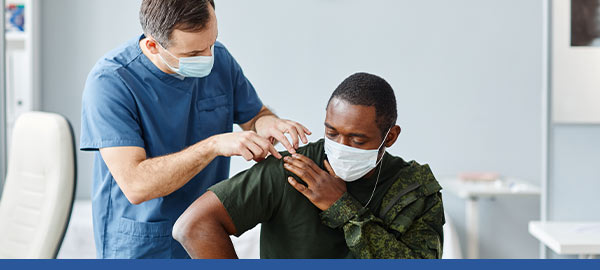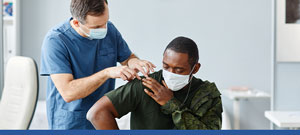 Table of Contents:
What kind of doctor should I see for shoulder problems?
What are the three types of shoulder surgery?
What is the most serious shoulder injury?
What are two warning signs of a rotator cuff tear?
How to choose an orthopedic shoulder surgeon?
What kind of doctor should I see for shoulder problems?
Shoulder pain is of the most common aches people can experience and can impact a person's life daily, most people don't realize what kind of doctor they need to see to help treat them. If you are experiencing shoulder pain it is best to see an orthopedic doctor so they can examine your shoulder and order the necessary imaging such as x-rays, MRI, or ultrasounds. If you are experiencing limited range of motion, dull or achy pain, difficulty sleeping, numbness or tingling, weakness or ongoing pain that seems to get worse, and lastly if the pain lasts more than four weeks, it is best to see an orthopedic specialist so they can identify the pain and see what treatments will help.
What are the three types of shoulder surgery?
When you think about the ways that you can move your arm, to the side, behind, above, and in front of your body knowing that this is all because of a healthy ball and socket in your shoulder joint if this is injured the loss of movement is inevitable, your doctor may start with physical therapy but if the injury is too severe, they may opt for surgery.

Three common shoulder surgeries are as follows:

1. Rotator cuff repair is where they reattach the torn or damaged portion of the
rotator cuff tendons, it can be done either by arthroscopic or open and depends on the severity.

2. Open is when a long incision and the tendon are repaired, arthroscopic the incisions are smaller and would use cameras.

3. Total shoulder replacement: the ball and socket shoulder joint would be
removed and replaced with an artificial ball made of metal and a socket made of plastic. This is usually done with an advanced case of arthritis or complex fracture or in a case where another surgical technique didn't work.

Arthroscopy for frozen shoulder: adhesive capsulitis or more commonly known
as frozen shoulder stiffness and pain is leading to limited mobility of the shoulder making it hard to move. This is seen in people 40 to 60 years of age and is very common in women. Stretching and releasing stiffness of the joint capsule the doctor would cut tight portions of the capsule using pencil-sized instruments that are placed in the shoulder while under anesthesia.

The doctor may also force the shoulder to move to loosen the capsule.
What is the most serious shoulder injury?
When it comes to using your shoulders, you don't realize what they enable us to perform, the shoulder is made up of two joints, the one between the shoulder blade and the collarbone is called the acromioclavicular joint and the other joint is a ball and socket between the upper end of the bone of the arm and the shoulder blade, it is called the glenohumeral joint; it is the largest mobile joint in the body.

Any of these can get injured or diseased causing pain, discomfort and limited range of motion. Fracturing any of these will cause significant pain, swelling, deformity and restricted range of motion. The clavicle is the most involved in fractures.
What are two warning signs of a rotator cuff tear?
Rotator cuff tears are a very common cause of shoulder pain and disability, they can weaken your shoulder and can severely impact your daily activities, from combing your hair to getting dressed. Somethings to be aware of if you are thinking you have this kind of injury, or pain even while at rest and at night, especially if you are lying on the affected shoulder. If you experience pain while lifting or lowering your arm with specific movements. Other signs could include weakness or a crackling sensation when moving your shoulder. Rotator cuff tears can happen from a fall or even overuse and will cause intense pain and arm weakness, the pain may happen when lifting or lowering your arm. If the tear is from overuse, it may start with mild pain when lifting your arm over your head, ibuprofen, naproxen, or aspirin may help with the pain. Once the pain becomes more noticeable and makes routine activities more difficult.
How to choose an orthopedic shoulder surgeon?
No matter your age, what job you have or the sports you play at some point you may need to find an orthopedic surgeon, whether for surgical or non-surgical conditions you may want to follow a guide on how to choose an orthopedic surgeon. First, you want to check the doctor's credentials looking to make sure they are board certified and have fellowship training, to be board certified a doctor must pass a gruelling examination, securing this is optional and would be a level of commitment to learning and quality of care. If they are fellowship trained would take years of study and focus on specific parts of the body and special surgical techniques or types of injuries. Secondly, you will want to check patient reviews, you can learn a lot going over reviews as it will give you an idea of skill, manner, environment, and staff at their clinic.

Lastly, you will want to schedule a consultation, once you have reached a short list schedule an appointment and meet them face to face where you can ask questions and see what the overall The atmosphere of the office is like how the staff is and so much more. We serve patients from Gallatin TN, Nashville TN, Bethpage TN, Portland TN, and Lavergne TN.