Orthopedic Surgeon Questions and Answers
Orthopedic surgeons specialize in the prevention, diagnosis, and treatment of bone, joint, ligament, tendon, and muscle problems. Some orthopedics are generalists, while others concentrate on specific body parts, such as the hip and knee. At Southern Sports Medicine Institute, Dr. Thomas Gautsch MD and his team are dedicated to providing you with all your sports orthopedic surgery needs. For more information,

contact us

or

schedule an appointment

online.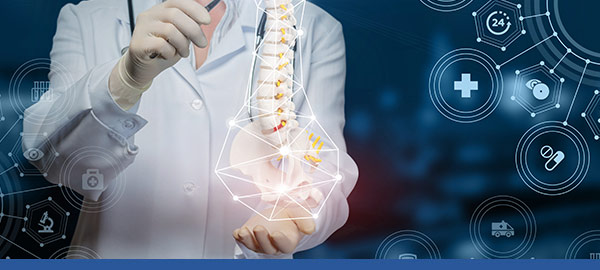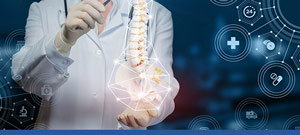 Table of Contents:
What is an Orthopedic Surgeon?
What are Good Questions to Ask an Orthopedic Surgeon?
How Do I Find a Good Orthopedic Surgeon?
Can Orthopedic Surgeons Specialize in Sports Injuries?
The musculoskeletal system is a complex collection of bodily structures including the skeletal and muscular systems. This includes the bones, muscles and joints, which all work together to give us mobility and range of motion. As this system is heavily involved in movement, certain motions or impacts can cause injury, which can result in mild to severe damage. The musculoskeletal system can also be subjected to wear and tear and degenerative conditions such as arthritis. Fortunately, orthopedic surgeons specialize in treating injuries and illnesses that affect the musculoskeletal system and are essential in the recovery process.
What is an Orthopedic Surgeon?
Orthopedic surgeons are specialists in treating issues affecting the musculoskeletal system, which comprises the bones and soft tissues, including tendons, ligaments, muscles and cartilage. They are experienced in diagnosing, treating, and preventing conditions that affect these tissues, and can help patients recover from musculoskeletal injuries quicker and more effectively. While they often use non-invasive treatments first, in some cases surgery is required, and they can perform a wide number of different surgical procedures to restore form and function to different areas throughout the body.
What are Good Questions to Ask an Orthopedic Surgeon?
When visiting an orthopedic surgeon, it is important to ask the right questions. This allows patients to better understand their condition and what is being done to ameliorate their injury. Questions need to pertain to the specific surgical procedures that have been recommended, including which joints are involved, the recovery time, how long it takes to perform the procedure, and any aftercare instructions. In addition, it is essential to ask about ways to prevent injuries in the future, as well as how to avoid re-injuring the specific area that was just operated on. Specific questions that are important to ask an orthopedic surgeon include:

-Will my joints move naturally after surgery?
-Is my joint unstable?
-How long will I be hospitalized?
-How long is the recovery period?
-When can I return to my normal day-to-day activities?
-When can I return to exercising?
How Do I Find a Good Orthopedic Surgeon?
When looking for an orthopedic surgeon, it is imperative to find one who has experience in treating your specific condition and performing the procedures required in your situation. It is also important that they are board-certified, as this indicates their level of expertise in performing orthopedic surgeries. Board-certified orthopedic surgeons are the most trusted individuals to perform surgical procedures on the musculoskeletal system, including the knees and shoulders. If the injury is incurred through playing sports, an orthopedic surgeon who specializes in sports injuries is also considered a major asset, as these typically require a unique approach and knowledge set for a proper recovery.
Can Orthopedic Surgeons Specialize in Sports Injuries?
Yes, orthopedic surgeons can specialize in treating sports injuries, like the board-certified orthopedic surgeon at Southern Sports Medicine Institute, Dr. Thomas Gautsch. Dr. Gautsch routinely cares for athletes of all levels, professional, collegiate, and high school, and specializes in unique approaches that require shorter recovery times than traditional methods. To learn more about Dr. Gautsch and his specialties, call our office today. Our kind and compassionate professionals are experienced in treating musculoskeletal injuries and can help you make a full and expeditious recovery, so you can live a good quality of life. Call us today to book an appointment to meet with our orthopedic surgeon, or visit one of our two locations: we have one clinic in Gallatin, TN, and one in Nashville, TN. We look forward to serving you! We serve patients from Gallatin TN, Nashville TN, LaGuardoTN, Cottontown TN, Castalian Springs TN, and Graball TN.