Orthopedic Doctor in Nashville TN
If you are interested in scheduling an appointment with an orthopedic doctor, consult with Dr. Thomas Gautsch MD to review any injuries or other orthopedic conditions and find relief. Contact us or simply schedule an appointment online today. We have

convenient locations

for you in Gallatin, TN and Nashville, TN.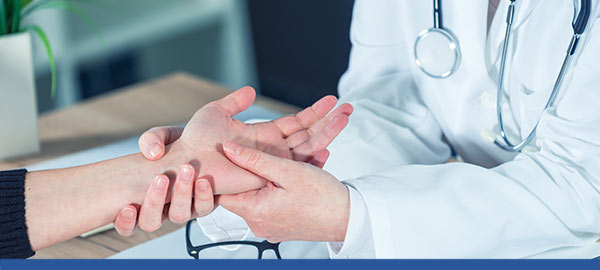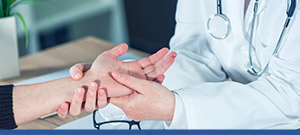 Table of Contents:
What are common orthopedic conditions?
What does an orthopedic doctor focus on?
What happens on the first visit to orthopedics?
What are common orthopedic conditions?
Orthopedic conditions are considered injuries and diseases that are affecting your musculoskeletal system. The body is composed of muscles, nerves, bones, joints, ligaments, tendons, as well as other connective tissues. If any damage were to occur to any of these bodily structures or tissues, it would be due to acute and chronic orthopedic injuries or diseases.

A few of the common orthopedic conditions include:

– Acute injuries
Acute injuries often include traumatic injuries to the body including bone fractures and dislocated shoulders.

– Arthritis
There are over 100 different types of arthritis. Arthritis is a joint inflammation that begins to cause pain, joint damage, and loss of joint function.

– Bursitis
Bursitis is inflammation and irritation of the bursa. Bursae are known as fluid-filled sac which is located inside of the joints and cushions the tendons, muscles, and ligaments, as they continuously move over the bones.

– Muscle atrophy
Muscle atrophy occurs when there is a loss of muscle tissue which causes issues with weakness and moving. Muscle atrophy can occur due to lack of use, being bedridden, and damage to the nerves which have full control over muscle movement.

– Musculoskeletal cancer
Musculoskeletal cancer is a malignancy of tissues and structures of the musculoskeletal system.

– Orthopedic autoimmune diseases
Orthopedic autoimmune diseases occur when the body's immune system accidentally mistakes any healthy cells and tissues for unhealthy ones and starts to attack them.

– Osteomalacia
Osteomalacia occurs when the adult bones begin to soften. This will often lead to bone pain, bowed legs, muscle weakness, and fractures.

– Osteomyelitis
Osteomyelitis occurs when there is an infection to the bone(s).

– Osteoporosis
Osteoporosis occurs when there is a loss of bone density which makes the bones weak and brittle. This will lead to an increase in the risk of bone fractures.

– Pinched nerves
Pinched nerves may occur when the spinal nerve root has started to become compressed and/or irritated.

– Tendinitis
Tendinitis occurs when there is irritation and inflammation of the tendon.

– Tenosynovitis
Tenosynovitis occurs when there is inflammation of the tendon sheath.
What does an orthopedic doctor focus on?
Orthopedic doctors are qualified physicians which diagnosed any orthopedic issues, they also prescribe and provide support when performing treatments, and assist with rehabilitation. Orthopedic doctors focus on developing long-term strategies to help treat illnesses, disorders, and issues concerning your body's bones, ligaments, joints, tendons, and muscles.

Orthopedic doctors can work on a variety of procedures from the hip, hand, spine, knee, ankle, and neck. Often you will see orthopedic doctors willing to try holistic treatments to provide help; however, if that is not possible, surgery may be necessary, and then they are trained and educated to provide the specific surgery to their patient as well as treatment and rehabilitation.
What happens on the first visit to orthopedics?
If you are a new patient visiting an orthopedic clinic for the first time, you may be wondering what to expect. Most often, your first appointment at an orthopedic clinic will involve a comprehensive medical history evaluation, physical testing, and diagnostic imaging which can include MRIs and/or X-rays.

Be sure to bring the following to your first orthopedic appointment:

– Completed patient registration forms (if previously sent to you)
– Insurance information
– Photo ID (Driver's License, Identification Card, and/or Passport)
– Medical records
– Lists of medications, vitamins, herbs, and other over-the-counter medications you may be taking
– Any concerns you may be having
– Questions you may have for the orthopedic doctor
– Comfortable clothing

Southern sports medicine institute is now accepting new patients for our orthopedics clinic. If you have been searching for an orthopedic doctor to help with your orthopedic medical concerns, contact us today to schedule an appointment. We serve patients from Gallatin TN, Nashville TN, LaGuardo TN, Castalian Springs TN, Cottontown TN, and Graball TN.