Arthroscopic Surgery Clinic in Nashville, TN
To identify and treat joint issues by introducing a small camera through a tiny incision to see the issues inside the joint. Dr. Thomas Gautsch MD and his team offer a safe and efficient arthroscopic treatment to assess joints, ligaments, and muscles. To learn more,

contact us

or schedule an appointment online. We are located at 28 White Bridge Rd Suite 207, Nashville, TN 37205.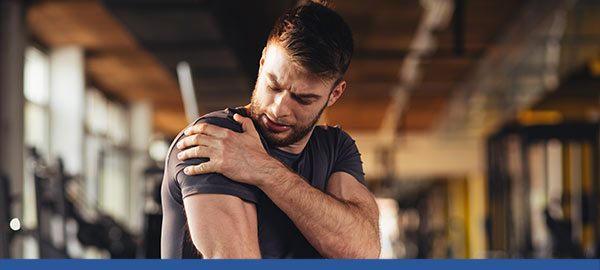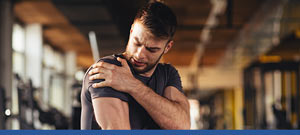 Table of Contents:
Who performs arthroscopic surgery?
Where can I find a specialist in Nashville, TN?
How much is arthroscopy surgery?
How long does an arthroscopic surgery take?
What is the recovery time for arthroscopic surgery?
Arthroscopic surgery is a type of minimally invasive surgical procedure that is used to diagnose and treat joint conditions, such as bone and joint injuries, torn ligaments, and torn cartilage. During this procedure, a surgeon uses a camera and long, thin instruments to observe and repair the joint. The advantage of arthroscopic surgery over traditional surgery is that it causes less damage to the surrounding tissue and reduces the recovery time. This type of surgery is often completed in an outpatient setting, allowing the patient to go home the same day without a lengthy hospital stay.
Who performs arthroscopic surgery?

Arthroscopic surgery is performed by orthopedic surgeons. As they are experts in treating musculoskeletal irregularities, orthopedic surgeons are the most qualified of all medical professionals to perform this procedure. There are many different kinds of arthroscopic surgery, most commonly of the knee and shoulder, but also the hip. 'Arthro-' refers to the joints, such as in arthritis (joint inflammation). In this procedure, it refers to viewing a joint with a specialized camera known as an arthroscope.
Where can I find a specialist in Nashville, TN?

If you live in Nashville, TN, and are looking for an arthroscopic surgery specialist, come to Southern Sports Medicine Institute! Our orthopedic surgeon specializes in arthroscopic surgery of the shoulder and knee. If you are experiencing shoulder or knee problems that have not resolved through other treatment methods, arthroscopic surgery may be right for you. Call us today to schedule a consultation with our arthroscopic surgery specialist, or book one online!
How much is arthroscopy surgery?

The cost of arthroscopy surgery varies greatly depending on the type of surgery, on which area it is performed, if additional treatments are necessary, and various other factors. For example, the cost of a knee arthroscopic surgery ranges from $4,500 to $7,000, whereas a shoulder arthroscopic surgery can range between $7,000 and $30,000.

One factor that can significantly affect the cost of arthroscopic shoulder surgery is whether the procedure is performed in an inpatient facility, such as a hospital, or in an outpatient surgery center. Your overall health will determine whether you can have outpatient shoulder surgery. Outpatient facilities are just as safe as hospitals, but they can reduce your healthcare costs by thousands of dollars.
How long does an arthroscopic surgery take?

While the time required for surgery varies greatly depending on the procedure, the average surgery takes between one and three hours to complete. Surgeries requiring a lot of work, like joint replacements or anterior cruciate ligament repairs, take a few hours to complete.
What is the recovery time for arthroscopic surgery?

The surgery, the size of the incisions, the amount of work involved, and the size of the camera are all factors that can affect recovery time. Large incisions in the chest, for example, will take longer to heal than a small one on your hand. In addition to this, there are several factors involved that affect recovery time, including:

– Patient's age
– General and overall health
– The joint involved
– The procedure itself

Most patients are up and walking during a same-day arthroscopic surgery, but the general recovery could take several weeks or longer. The recovery period will look very different from one person to the next, and is quite distinct from one joint to the next. For example, because the knee joint is vital in everyday function and essential in our basic transportation, it gets used a lot, which can affect the healing time. While overexertion or overuse of the joint can exacerbate an injury, resting too much can also be deleterious to one's health. There must be a healthy balance of exercise, activity and rest in order for joint injuries to heal properly. Overuse can prolong recovery times and cause other complications; underuse can result in the tissues not healing properly, leading to impaired range of motion, limited mobility, pain, and cracking or popping sounds (crepitation).

The arthroscopic surgery specialists at Southern Sports Medicine Institute can help you recover from your injury or illness and restore your function and quality of life. Call us today to book an appointment at our arthroscopic surgery clinic, or visit our office conveniently located at 28 White Bridge Pike, Suite 207, Nashville, TN 37205. We look forward to serving you! We serve patients from Nashville TN, Midtown TN, Madison TN, Donelson TN, Oak Hill TN, and Brentwood TN.